Survey Tool
Eventilla Surveys
Eventilla Surveys is a survey tool that helps you create easy and secure questionnaires for all purposes. Whether it's a feedback survey, work wellbeing measurement or a research questionnaire, Eventilla Surveys gathers your audience's thoughts into clear reports. The survey tool works independently or as a part of Eventilla's Event Management tool.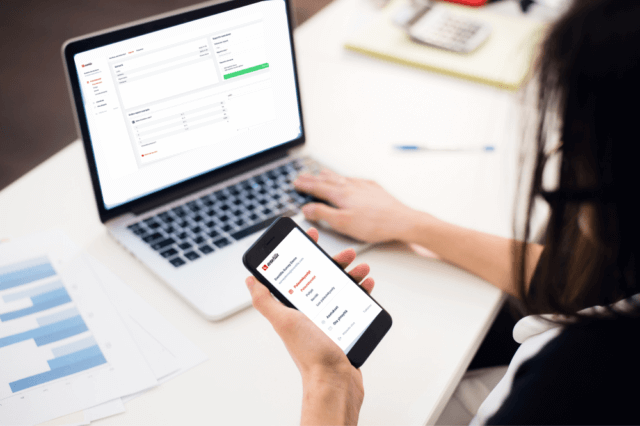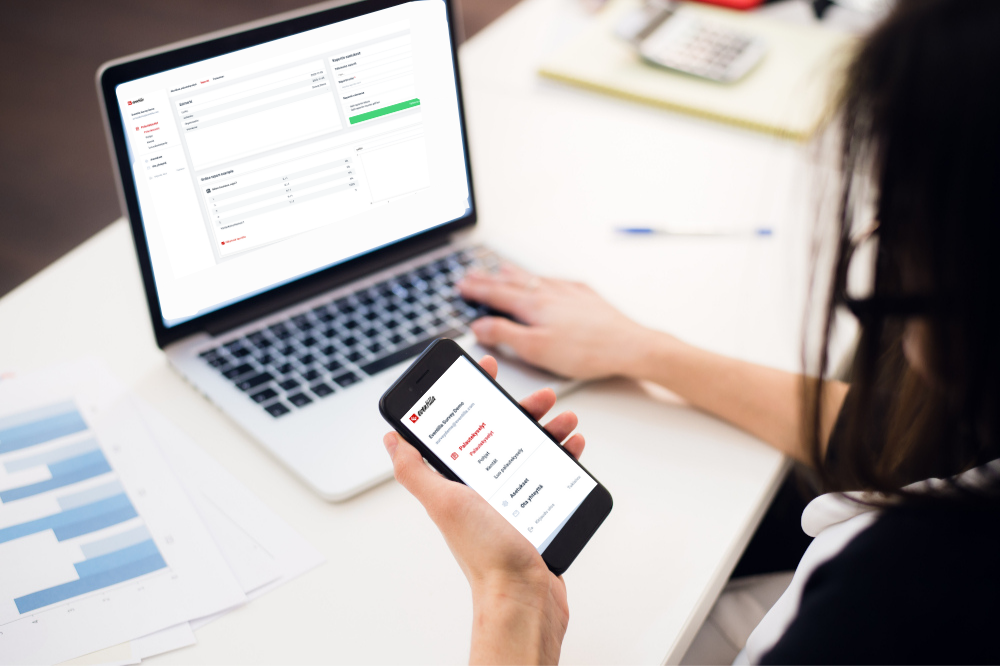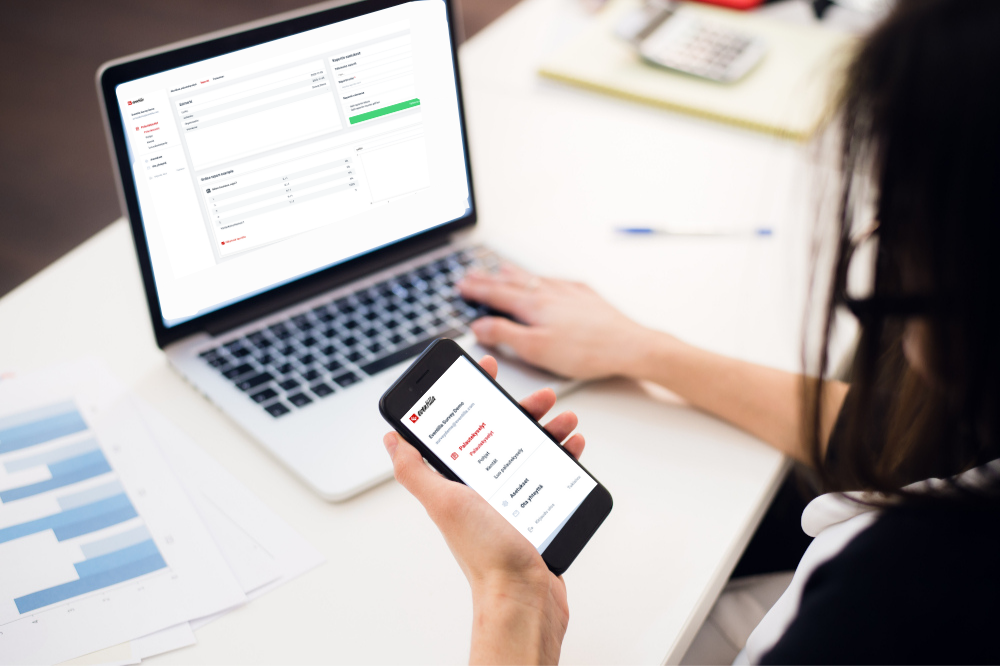 Create a survey
Creating a survey with Eventilla Surveys is quick and easy. Choose from ready-made question templates or create your own ones. You can save the questionnaires as templates for later use.
Send it out
Sending the survey via email or SMS is easy. Integration with an email software makes it possible to create versatile automations – and you won't forget to ask feedback again!
Check the reports
Eventilla Surveys automatically creates reports that are easy to interpret with colors and diagrams. Send out the results for the right persons securely, using the same software.
Brand-like surveys
The questionnaire layout is always customized to fit your own brand look. In addition, you can change the header image of each survey, to make it stand out from other questionnaires and fit a certain theme or event.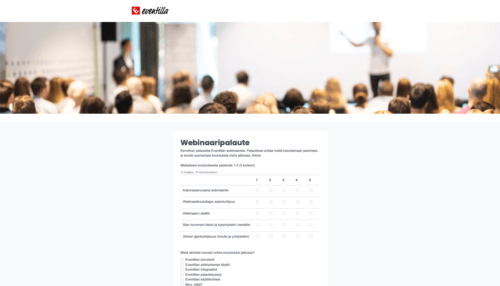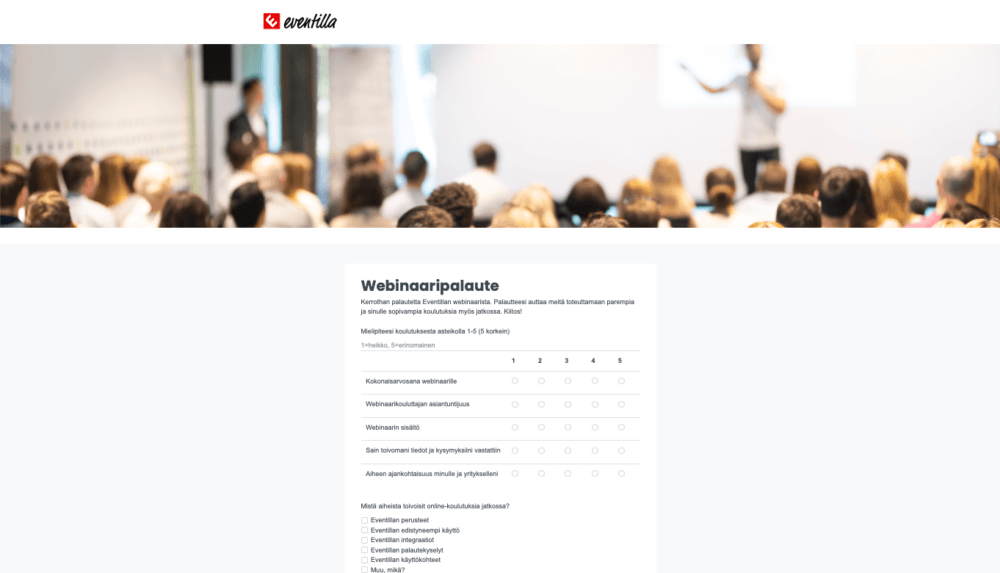 Create survey templates
Choose from ready-made question templates (such as NPS, matrix or open questions) or create your own ones. Gather the fields together and create templates that you can copy and schedule for the next time. This way you'll save time and effort, and won't forget to send the survey forward.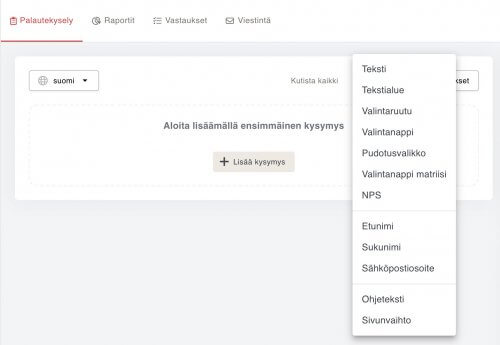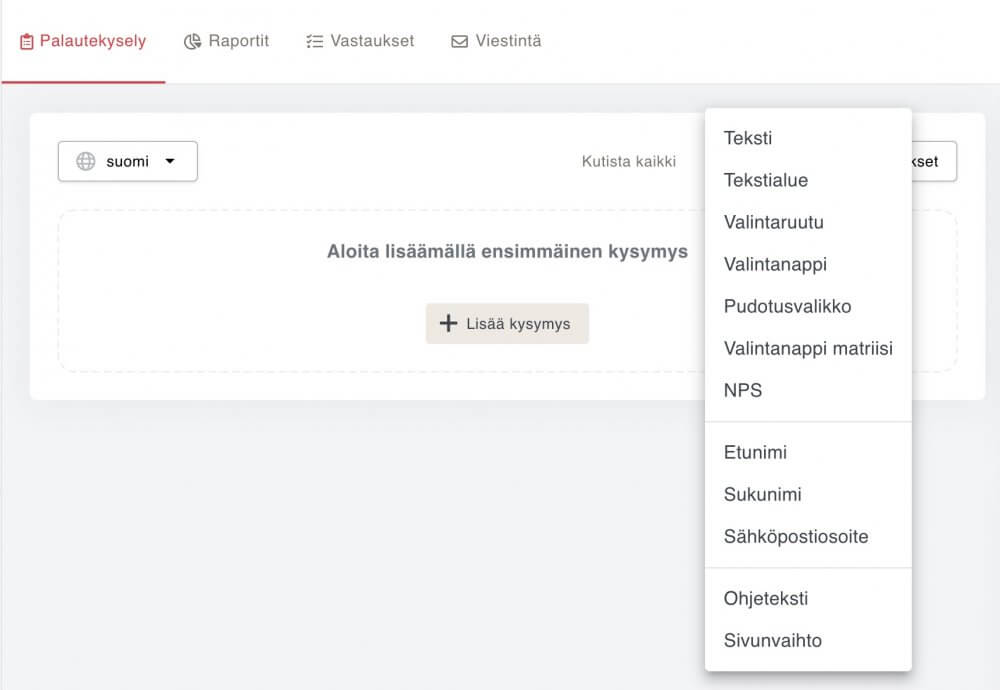 Automated reports
Eventilla Surveys automatically gathers your survey responses into holistic reports. Reports are easy to read with colored charts. Check out the results, send them forward – and remember to utilize the valuable feedback!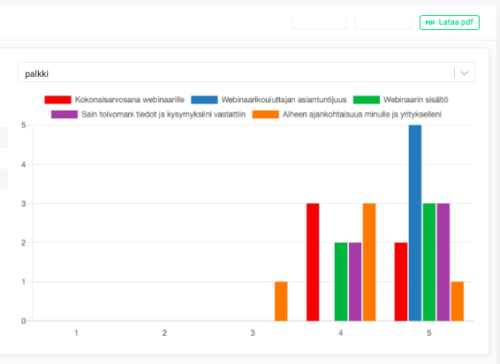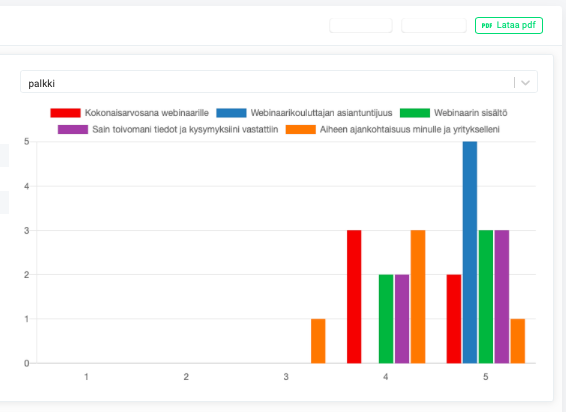 Integrations with other software
Eventilla Surveys completes your digital toolkit. The questionnaire tool works in the same UI with Eventilla Event Management and integrates with other digital marketing, CRM and financial management software – not to forget the native integration with LianaCloud systems.
Integrations help you get the best out of digital software and shorten your own to do list.
Eventilla Event Management
LianaCloud
Marketing Automation software
Webinar tools
CRM software
Together or separately
Eventilla Surveys works as a separate tool for questionnaires or as a part of Eventilla Event Management. Combined with event management, you target the surveys for event participants and gather reports from events of a certain category.